If you're anything like me, you have not started buying presents. Sometimes, gifts are just print outs of what the recipient would've received if I purchased them on time! If you're in the same boat, here are some great gift ideas for the home office. I DO NOT earn any referral bonuses for these – I am just an evangelist for products I love.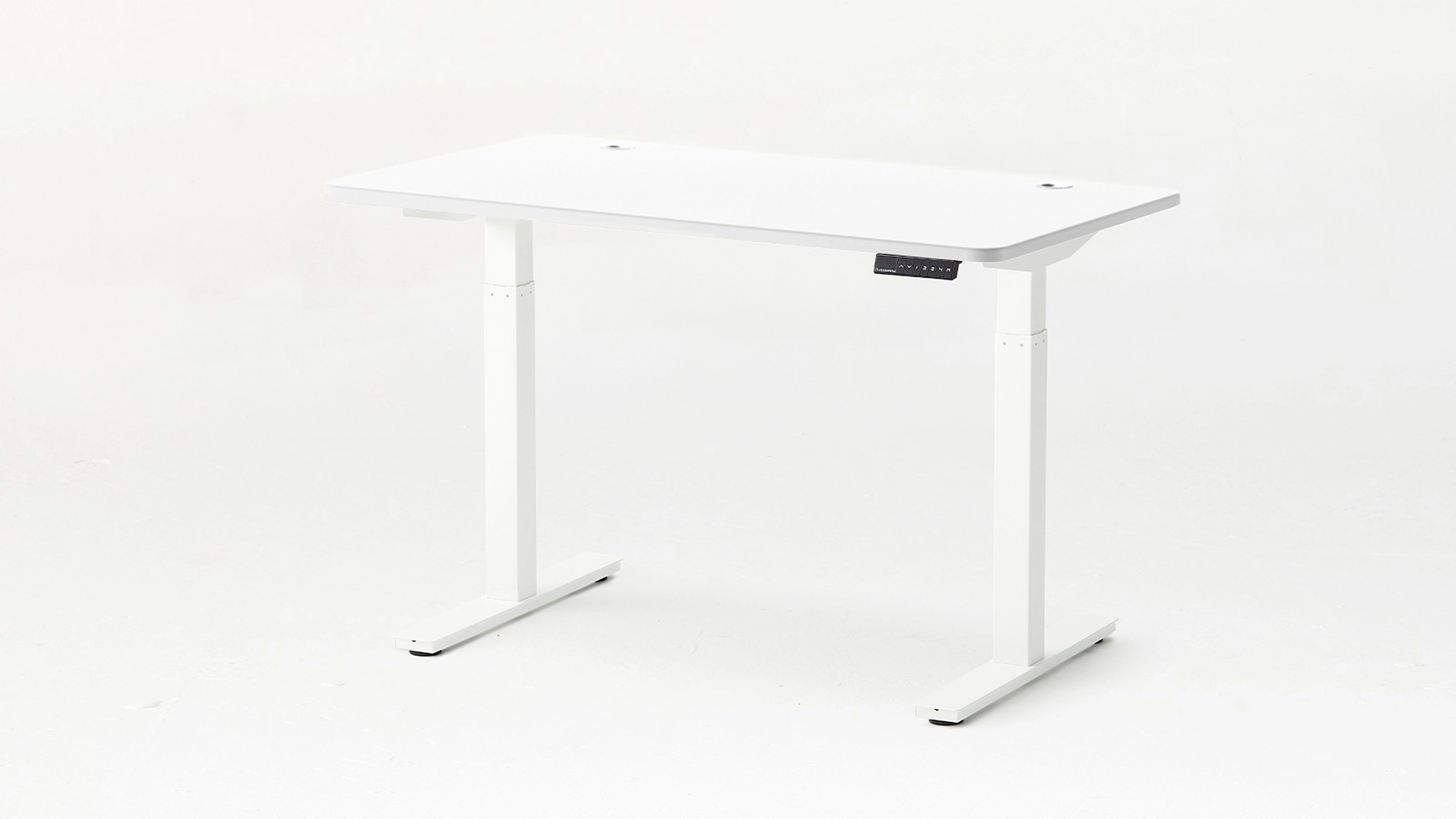 I've bought these standing desks for 2 separate employers and I just purchased one for my home office. Now, it looks like it will be my office for the foreseeable future.
Why do I love this desk?
It's AFFORDABLE. At the sale price of $379, it's a great deal. It's also easy to put together, and electric. It also comes in different colors to match your décor. I stand on my Manduka yoga mat for extra support and cushion.
Depending on how many monitors you have, you may not have space on your desk for much else. I got this arm to ensure my monitor is stable when I move my desk up and down. It also helps save space by getting rid of the bulky stand my monitor came with.

The lighting in my home office isn't the best for video. Every time there is cloud cover, I look like I'm in a completely dark room. I looked at umbrella light boxes for photographers. They would have provided excellent lighting, I'm sure, but my office is too small for that kind of setup. I spent $30 on this selfie light and it did the trick!
As a small business, you have to do everything from setting up your own IT to sales. I felt that my time was bogged down with things I didn't like (like setting up Hubspot and scheduling appointments).
When I first looked into virtual assistants, I was hesitant about working with someone I couldn't just talk to at a moment's notice. Luckily, my assistant of 4 years was available to help, so it was a really easy transition for me. Since those days many years ago, technology and our way of working have really changed how we interact.
So I reached out to a virtual assistant (Linh at All-Ways Here) when I started Chief Gigs. She got me up and running in no time. From setting up email templates to research and appointment scheduling, she's able to do these tasks while I'm with clients. Packages start at $350.